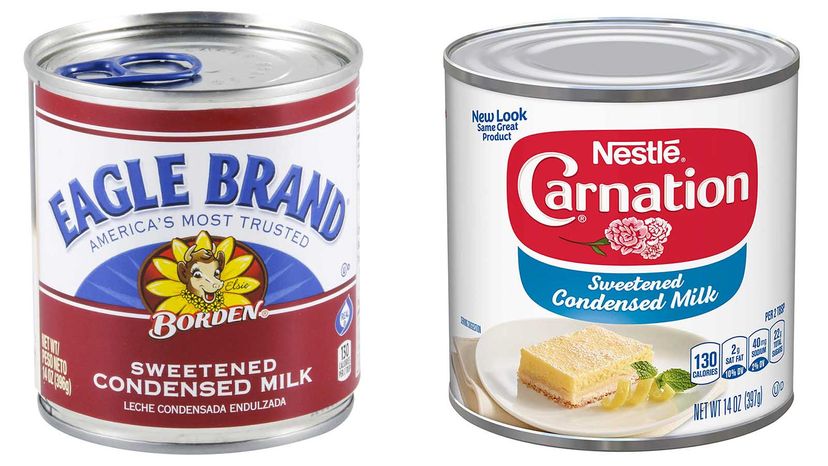 If you confuse evaporated milk and condensed milk once, you'll likely never make the same mistake again. The names of each milk can make things confusing — they sound nearly identical — but cookbook author Sheri Castle says swapping one for the other can wreak havoc on a recipe.
"They're not interchangeable," she says. "They're sold next to one another in the grocery store, and the names are very similar, so it's easy not to the understand the difference. It's important to know what the recipe calls for."
Understanding the components of each milk is the best way to remember which style you need — and which you don't. Castle gave us her intel on evaporated versus condensed milk to avoid those recipe-wrecking snafus.