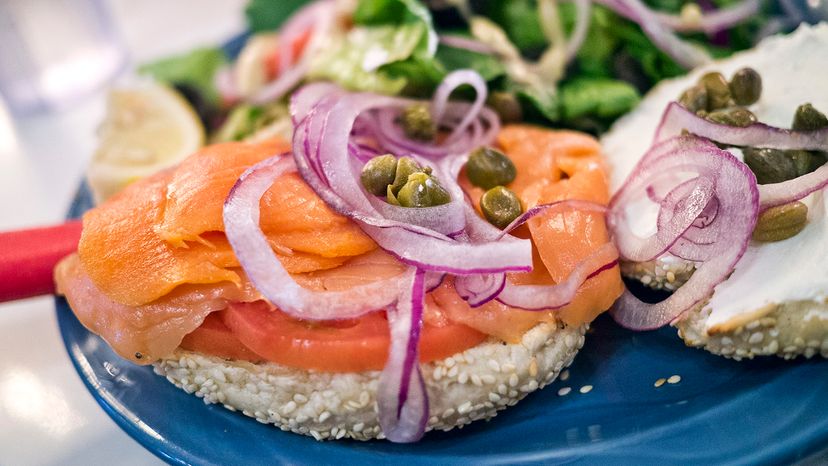 Americans love their salmon. In 2017, the rich, flaky fish topped the list of the country's favorite seafood, according to the National Oceanic and Atmospheric Association's annual Fisheries of the United States report. And salmon also had the highest U.S. commercial value, raking in $688 million. That's more than crab ($610 million), lobster ($594 million), shrimp ($531 million) and scallops ($512 million).
Salmon also has some pretty amazing health benefits. It's loaded with omega-3 fatty acids, rich in other nutrients like vitamin D and selenium, and it's high in protein and low in saturated fat. It's also simple to prepare: You can grill it, bake it, poach it, pan fry it, and of course smoke and cure it.
And when you're at the seafood or deli counter, you'll likely find lox, nova and gravlax but the hardest part is knowing which you want to order. What is the difference between these three salmon preparations anyway?
"These are all born from a need to preserve things, so they are all pickled," executive chef Eric Sell of Osteria Mattone in Roswell, Georgia, explains. "No one in America wants to eat 'pickled fish'. The art of preserving is not lost, but not a necessity, either. Hence no one knows what to call which type of cured fish what."