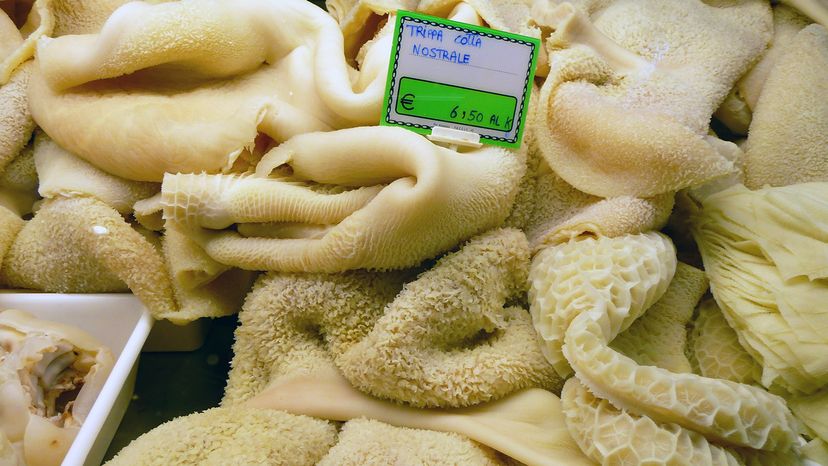 Don't call it a comeback story. Tripe's been around for centuries. Many modern restaurants may just now be introducing this beef offal to their menus, but tripe has been a staple of diets around the globe for thousands of years.
Let's be clear about what tripe is: It's the lining of a ruminant's stomach. Most often that means a cow's stomach, but ruminants include other herbivores with multiple stomach compartments, like sheep and goats. Each stomach has a different structure to break down the plants the animal eats, and these have surprisingly charming names:
Blanket or flat tripe: the first stomach, which has a smooth, blankety texture

Honeycomb tripe: the second stomach, which has little compartments all along its surface

Bible or book tripe: the third stomach, which has a layered surface that looks like the pages of a book

Reed tripe: the fourth stomach, which digests the food completely, getting nutrients into the bloodstream and creating waste. It's not commonly eaten by people.