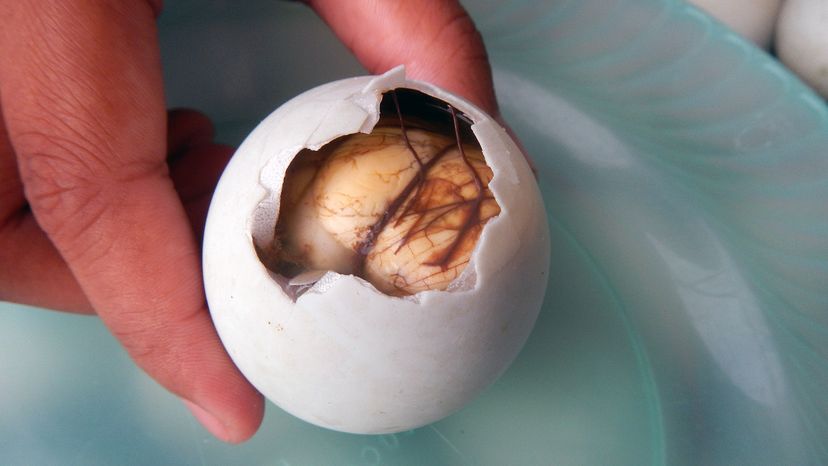 Americans just don't do street food like those living in Asia. Sure, you've got your massive pretzels, halal cart chicken and rice plates, and I suppose NYC's iconic dirty water dogs count. But those all pale in comparison to balut.
Translating to "wrap" in Tagalog and Malay, balut is a partially developed bird embryo — typically a duck — that is incubated for anywhere from 14 to 21 days before it's boiled (or steamed) and eaten. At around 188 calories each, with approximately 14 grams of protein, this delicacy is a staple at roadside markets in Southeast Asia.
To anyone with a more "conservative" palate, the idea of eating an egg with an itty-bitty duck embryo inside can seem a bit, well odd. But balut is widely considered a delicacy among Asian street food and is a celebrated staple in countries like Vietnam and the Philippines. It's also purported to be an aphrodisiac. So, how and where did balut get its start and what do those native to the area think of it?