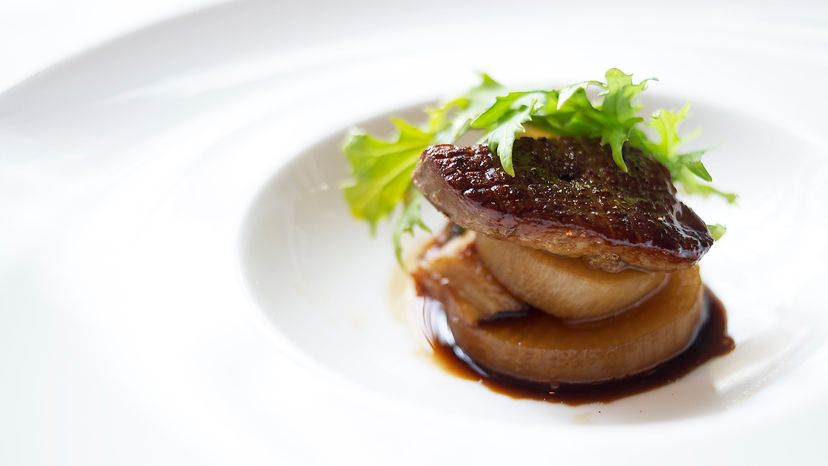 For a small-plate dish, foie gras causes quite the stir. This buttery French delicacy of fattened duck or goose liver can sell for as much as $125 for 2 pounds (0.9 kilograms). But it's not the hefty price tag that makes foie gras controversial.
Foie gras production requires force-feeding birds to enlarge their livers — up to 10 times the normal size. Many animal rights activists describe the process as cruel and torturous; government decision makers have been listening.
New York City is currently home to about 1,000 restaurants that serve foie gras, but on Oct. 30, 2019, the City Council voted to ban the dish beginning in 2022. New York will join California, Australia, India and numerous other places that prohibit foie gras for animal rights reasons. Whole Foods took foie gras off its shelves in 1997.