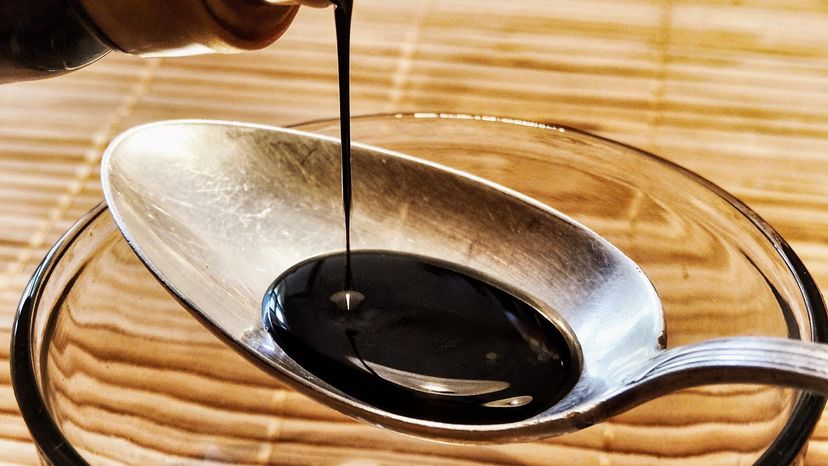 Of all the liquid sweeteners, thick, dark, viscous molasses is probably the most complex. Depending on its strength, molasses can taste from lightly sweet to smoky-sweet to harshly bittersweet, and its history is almost as complicated as its flavor.
Making molasses – the process of pressing sugar cane and boiling its juice until it crystalized – was developed in India as early as 500 B.C.E. In the Middle Ages, the concept made its way to Europe when it's believed Arab invaders brought it to Spain. From there, molasses-making took another voyage across the Atlantic when Christopher Columbus brought sugar cane to the West Indies. Molasses also was part of the triangular slave trade of the 1600s. Slave traders would bring slaves from Africa to the West Indies in exchange for English rum. These slaves were sold to sugarcane plantations to harvest the sugar for molasses, which was then carried back to the colonies and to England. In England, molasses is often called black treacle. Because it was relatively inexpensive, up until the 1880s, molasses was the most popular sweetener in the United States.
We talked with Atlanta-based healthy chef and cookbook author Nancy Waldeck to get the 411 on molasses – the different types, ways to use it in cooking and even some of the sticky stuff's health benefits.
"There are actually two kinds of molasses," she says. "Sugar beet molasses and sugar cane molasses. The kind we use (in cooking) is sugar cane molasses."
Sugar cane molasses has a different consistency than molasses made from sugar beets. It's lighter (in viscosity) and sweeter. Sugar beet molasses is primarily used for animal feed and other commercial uses, such as distilling and even pharmaceuticals.