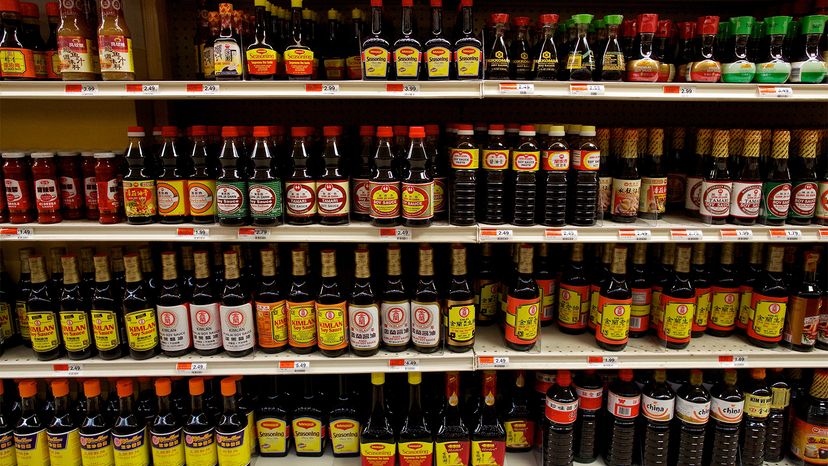 Sometimes it's the condiments we think about the least that end up offering the most exciting flavors and backstories. For those who drizzle, dip and dunk, a solid side-sauce is what makes a meal worth eating. Those with skittish taste buds may believe in ketchup as the ultimate "it-goes-on-everything" condiment. For others, it's something spicier, like hot sauce. Still for billions more, soy sauce is the condiment that fits the bill.
More than 2,200 years in the making, soy sauce has been long considered Asia's wonder sauce. This soybean byproduct is made by cooking and mashing fermented soybeans with salt and water; a process that yields a dark brown liquid and mash. Then, after this concoction is aged, strained and bottled, the result is a sweet, salty and distinctly umami flavor that dazzles the senses and goes with everything. Soy sauce, baby! Then there's tamari: another sauce in the soy family that's thicker, sweeter and a bit less salty.
Amongst the myriad soy-based sauces all over Asia, tamari's gained as much traction as the soy sauce you'd find at a sushi restaurant. For those who think these two sauces are as interchangeable as ketchup and catsup, we ask you to simply reconsider everything you've ever thought you've known about flavor.