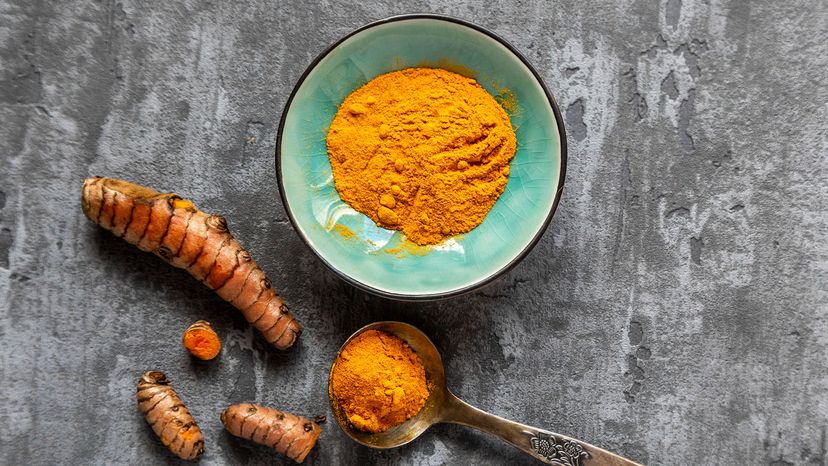 A particular staple of Indian and Middle Eastern cuisine, turmeric has gone totally mainstream in recent years. "You'll find turmeric in recipes for everything from lattes to curries to soups these days," says Melissa Majumdar, registered dietician, spokesperson for the Academy of Nutrition and Dietetics, and nutrition coordinator at Brigham and Women's Hospital in Boston in an email interview.
Turmeric gives curry powder its bright yellow color, but in addition to flavoring dishes, this spice has been used medicinally and in religious ceremonies for more than 4,000 years. The plant is a relative of ginger, and is grown predominantly in India, although it's also farmed in other parts of Asia and Central America. Eighty percent of the world's turmeric crop is consumed in India, where it is part of the standard daily diet.
Some people are skeptical of turmeric's glowing rep, however. After all, we've gotten hyped up about things like fish oil supplements and coconut oil before, only to have our hopes completely dashed, or at least tamped down quite a bit when scientists studied them. What about turmeric? Is it more than just a food fad?