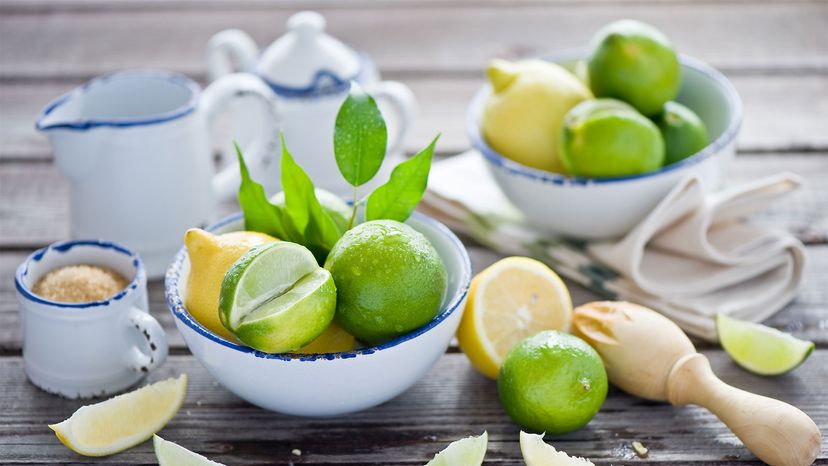 Citric acid is something that we all consume or come in contact with, but many people are in the dark about what it actually is. Plus, with the word "acid" tacked onto the end, it can seem a little scary. So is it actually worthy of those fears, or is it an unavoidable part of everyday life?
The first thing to know about citric acid is that there are two types. The first is derived from — you guessed it — citrus fruits, like oranges, lemons and limes. It's also present to a lesser degree in tomatoes and berries. "This type of citric acid is naturally made and good for you. It is high in antioxidants," says personal trainer and nutritionist James Hickey in an email.
There's not a whole lot of controversy about fruit-related citric acid, fortunately. "Consuming foods with natural citric acid in them is completely healthy and should be part of your nutrition plan," Hickey says. "The only negative side effects that can happen is if you were to eat citric fruits in excess it can decrease the enamel on your teeth and cause heartburn." Fortunately, he says that these problems can be eliminated simply by drinking water when enjoying citric foods.