The cornucopia, or horn of plenty, is a traditional piece of harvest decor.
Typically displayed as the centerpiece of the Thanksgiving table, cornucopias offer an abundance of flowers, fruits and vegetables.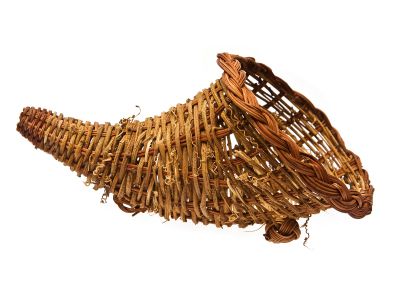 Today, it's more common to see the horn of plenty crafted from woven straw. While the classic shape remains the same, variations on the medium abound, including clay, precious metals and wood.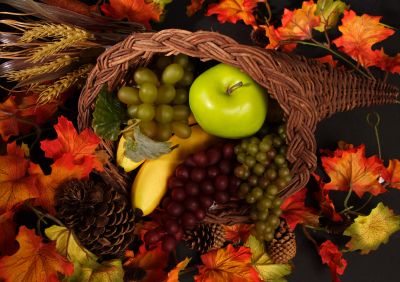 Fill your cornucopia with your favorite items no matter how unique they may seem. This horn of plenty includes a green apple and a few bananas, which add a much needed splash of color.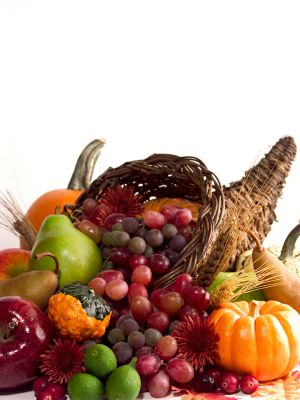 Grapes are another clever addition to a horn of plenty.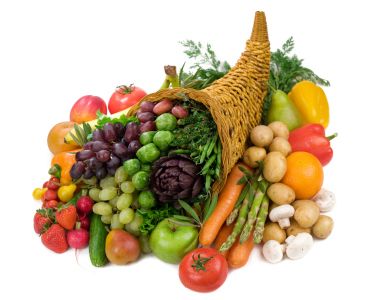 This cornucopia -- chock full of strawberries, potatoes, mushrooms, asparagus and even an artichoke -- proves that no fruit nor vegetable is off limits.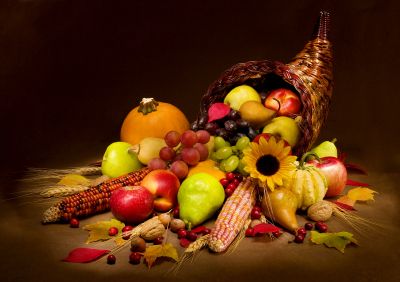 Looking to liven up your cornucopia? Try adding pears, nuts, cranberries and cherries. These harvest staples will enhance your horn of plenty's bounty while incorporating a little creative flair.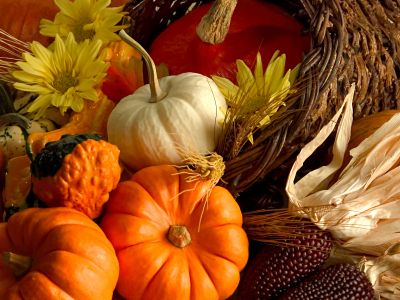 Decorating with a cornucopia is a wonderful way to bring the colors of the harvest into your home. Fill the horn with gourds, Indian corn, wildflowers and other seasonal delights.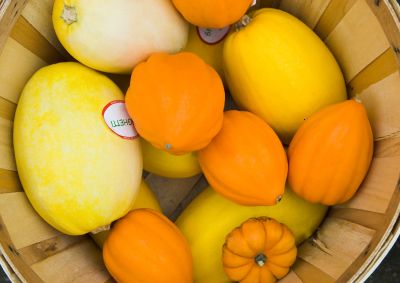 Squash, pumpkins and gourds are staples of the harvest season; naturally, these delightfully bumpy and gnarly-stemmed fruits are included in the cornucopia.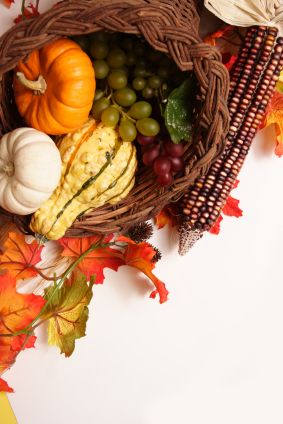 The best part about using a cornucopia in your autumnal decorating scheme is that it's edible! After your guests have oohed and ahhed over the decor, you can roast the gourds with a little olive oil, salt and parsley for a tasty and nutritious side dish.
Indian corn looks lovely tucked inside a horn of plenty or woven into garlands that you hang on your mantle, banister or the door frame of your entryway. While this vibrant corn is too hard to be eaten on the cob, you can pop it into whimsical bowls of popcorn. When you're eating blue popcorn, who will miss the butter and salt?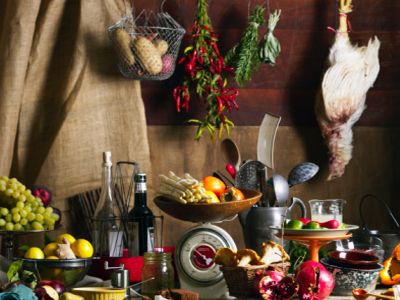 Of course, the horn of plenty can't possibly contain all of your harvest feast staples. But artfully arranged, your assortment of vegetables, poultry and cookware will look just as lovely to your guests.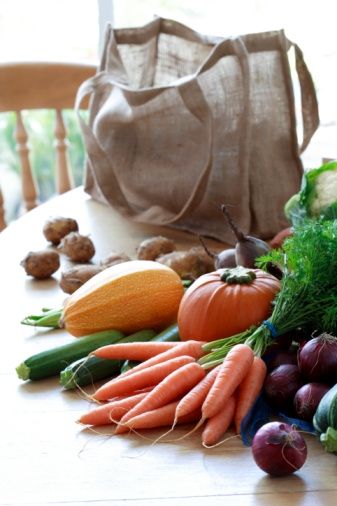 In the spirit of celebrating the land's bounty, consider filling your cornucopia with locally grown fruits and vegetables from your farmer's market.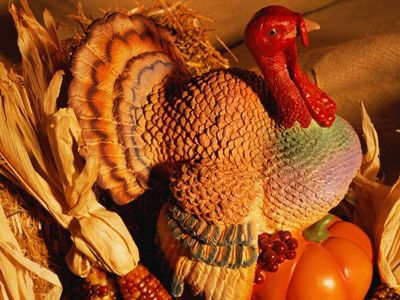 There's no exact formula to filling a horn of plenty. In fact, you can personalize your corncuopia with your family's favorite produce picks. For an added sentimental touch, try including some mementos of good fortune you've had throughout the year: a stellar report card, a photograph of a memorable birthday party or a seashell you picked up during your family's beach vacation.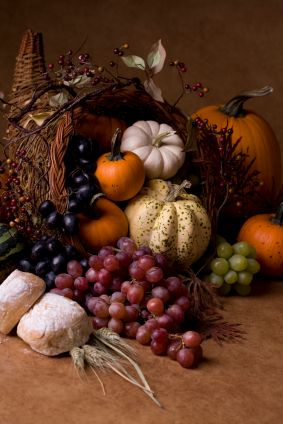 Nothing showcases autumn's bountiful harvest and symbolizes the spirit of the season quite like a cornucopia. Happy harvest to you -- and happy decorating!