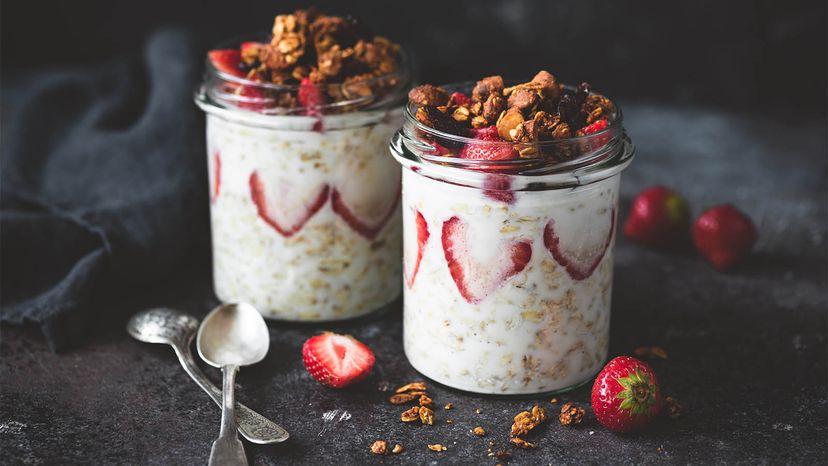 One of the most beloved morning foods is oatmeal but not everyone has or wants to take the time to cook it, especially the longer-cooking steel cut variety. So, what's a time-crunched person to do to stave off that morning hunger?
The best way to save time at breakfast — and still eat healthy oats — is to make it the night before. Good morning overnight oats!
Overnight oats are exactly what the name implies: oats that you prepare the night before you intend to eat them. You can use both rolled and steel-cut oats to make overnight oats, but you'll end up with different consistencies. The good news is that oats are extremely versatile and can satisfy either sweet or savory palates.