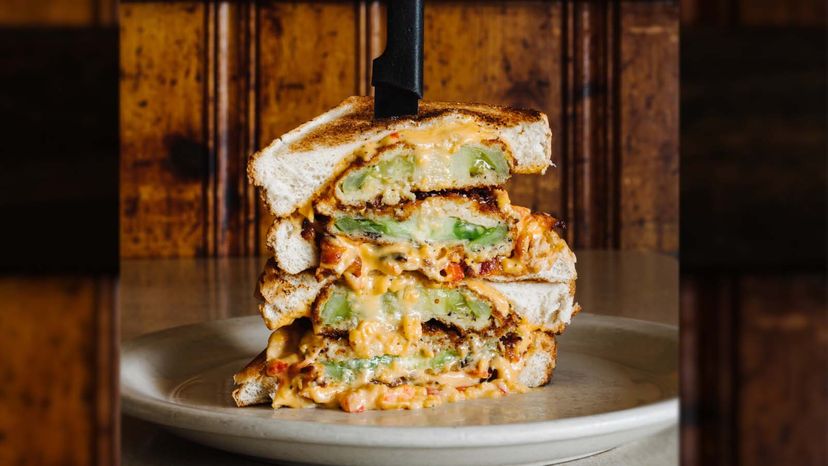 Pimento cheese may be a scrumptious staple that's super popular in the South, but this creamy cheese dish actually got its start up North — in New York of all places — just before World War I. Timing for this comfort food — a simple spread made with pimentos, cheese and mayonnaise — was fortuitous.
As cream cheese (that was the original ingredient in pimento cheese) hit the market in the late 1800s, Spain's sweet red pimiento peppers simultaneously entered America's food aisle. These mild peppers added a pop of pizzazz to dishes without overdoing it on flavor or spice.
American chefs and homemakers appreciated these muted tastes, and integrated cream cheese into everything from salads to hors d'oeuvres. As canned pimientos became readily available, they soon fused the two — and the comfort-food category has never been the same.
Of course, there's much more to the story than a simple marriage between cheese and pimiento peppers. The story of pimento cheese involves mass production, agricultural novelties and the addition of the South's signature influence: mayonnaise. Here's a snapshot of pimento cheese's history to whet your appetite.