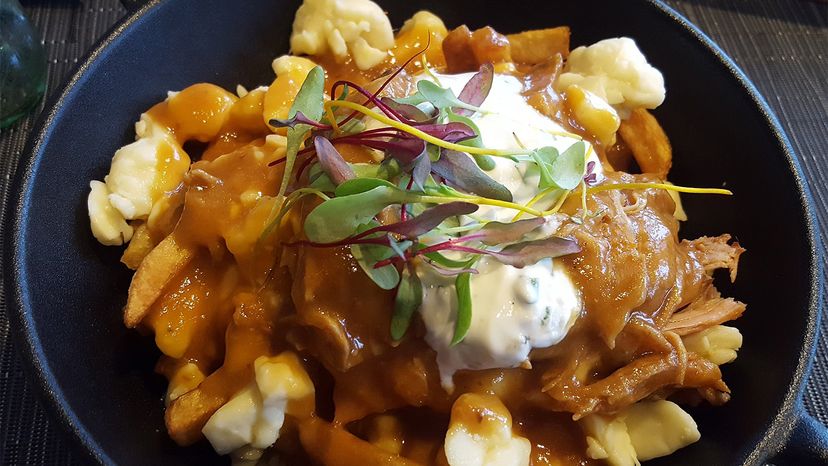 "Canada's national dish" is not good for you, although it has enough calories to keep you from freezing to death in Montreal in the middle of January. Packing around 740 calories and 41 grams of fat per serving, poutine is a slurry of french fries, basic brown gravy and fresh cheese curds, or "squeakies," as Canadians like to call them. If you had to pigeonhole poutine, it would be under the category of "extreme fries."
"It's 'dare me' food," says Hugh Acheson, a Canadian-born chef, James Beard Award-winning writer and restaurateur (he owns restaurants in Atlanta and Athens, Georgia). Acheson also has served as judge on Bravo's "Top Chef." "It tastes good, but it ain't good for you, that's for sure."
And although poutine is considered a Canadian food, it's really native to the province of Quebec. It appeared in greasy spoons around the province in the 1950s, and by the 1980s you could order poutine at McDonald's and Burger King chains in Quebec, but not across the border in Ontario.
"Quebecois food is highly caloric — it's really rich," says Acheson. "You see the trucks in Montreal in the middle of winter when it's 30 below outside, and the truck's billowing steam out the top because they're frying french fries and assembling poutine. It's really good in that type of environment. You don't really need it in a lot of places where you don't need calories to stay warm and alive."