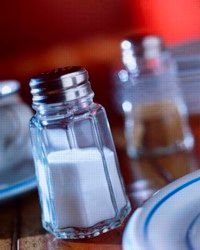 Salt enhances and intensifies flavors of many different kinds of foods.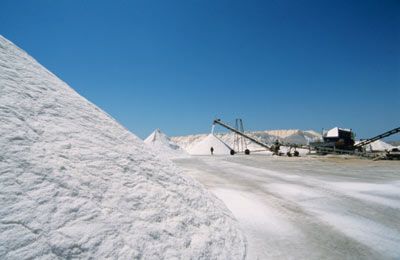 Andy Satiriou/Photodisc/Getty Images
A salt-refining plant near Murcia, Spain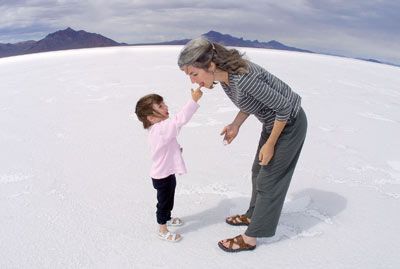 George Frey/AFP/Getty Images
Shannon Loitz gives her mother, Cheryl, a taste of salt from the Bonneville Salt Flats in Utah.
In terms of frequency, salt -- or sodium chloride -- appeared more times on the fast-food menus we surveyed than any other ingredient.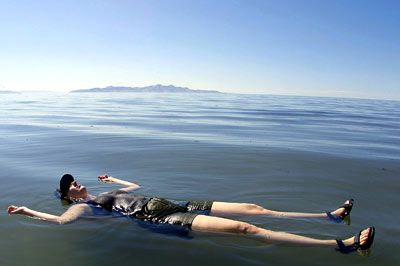 George Frey/AFP/Getty Images
Sylvia Frost floats on the Great Salt Lake in Utah.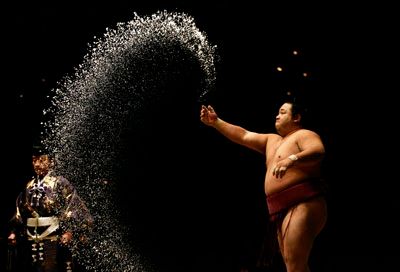 Donald Miralle/Getty Images
Sumo wrestler Chiyotaiki purifies the ring with salt at the Grand Sumo Championship.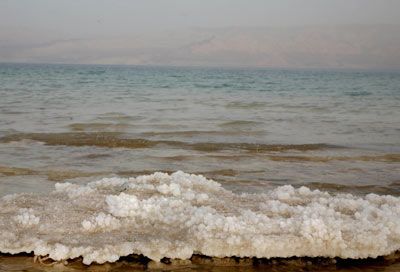 Gali Tibbon/AFP/Getty Images
Salt deposits on the Dead Sea shoreline show its decreasing water level.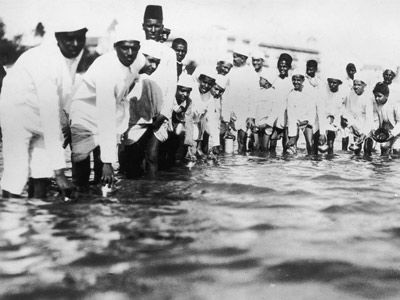 Hulton Archive/Getty Images
Young Nationalist supporters of Mahatma Gandhi break salt laws by filling containers with sea water in Bombay, India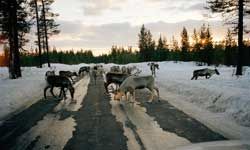 Andreas Kindler/Getty Images
As you can see -- animals love salt. These reindeer are licking the salt from the road.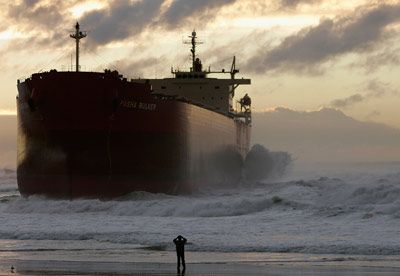 Aquygen is hydrogen that is separated from water molecules that are undergoing an electric shock. Learn about the creation of Aquygen gas. To learn more about salt and other foods, check out How Salt Works.