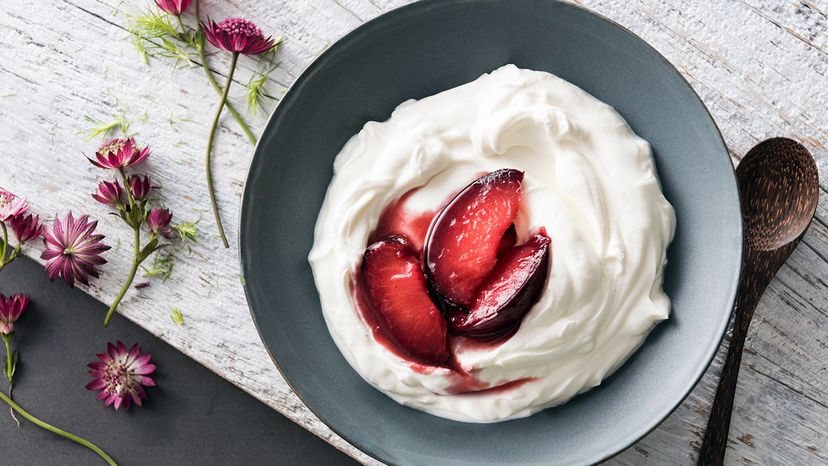 Yogurt is supposed to be one of those foods you never have to think about. Theoretically, you can go to the grocery store, grab a few packs of your favorite brand and eat it whenever you want. But as it turns out, a lot of yogurts are loaded with sugar.
So in an effort to rebrand yogurt as a protein-rich superfood — along with the likes of cottage cheese and chickpeas — we're sort of in the midst of a yogurt renaissance. While there used to only be a few kinds of yogurts on the grocery store shelves, markets are now packed with all kinds, including Greek yogurt, Israeli yogurt and Labneh. We are truly in the thick of it.
One of those leading this wave is skyr, an Icelandic take on yogurt. Thanks to companies like Icelandic Provisions and Siggi's putting a modern spin on this ancient food, skyr has entered the U.S. yogurt arena.