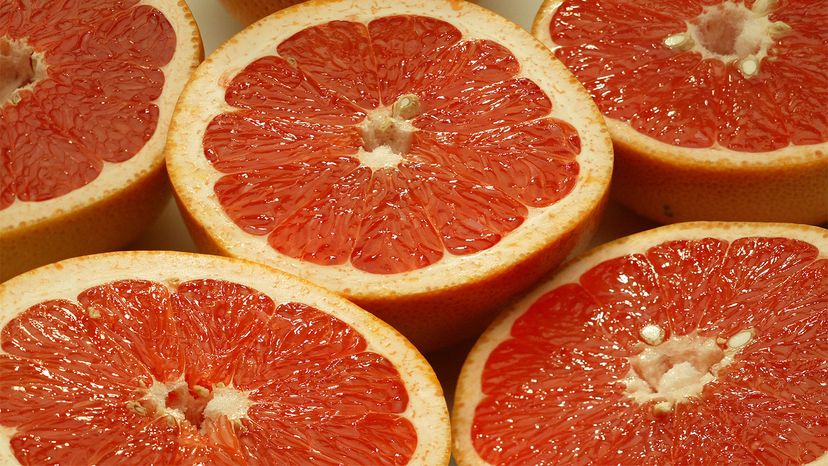 Grapefruit can be red, pink or white and, while it is definitely known for its pucker power, can range from intense to mild in flavor. Regardless of the type you choose, grapefruit is known for its balance of tart and sweet, and is packed with a host of health benefits.
With a hefty dose of vitamins A and C in each juicy segment, grapefruit can help boost immunity and has even been found to lower blood pressure and be beneficial in lowering triglyceride and "bad" LDL cholesterol levels. And, because grapefruits are more than 90 percent water, adding them to your daily diet can also boost hydration.
Grapefruit is usually easy to find, too. Once available primarily during its growing season, which runs October through June, grapefruit now can be purchased year-round in most U.S. markets. When selecting grapefruit, regardless of variety, look for the heaviest fruits because they tend to be the juiciest. Grapefruit that is fully ripe, without green color on the skin and without soft spots, will likely taste best.
Grapefruit has long been a popular fruit eaten for breakfast, but keep in mind that, no matter which variety you choose, the potential of this versatile superfruit reaches far beyond the morning.