Types of Violations Found During Restaurant Inspections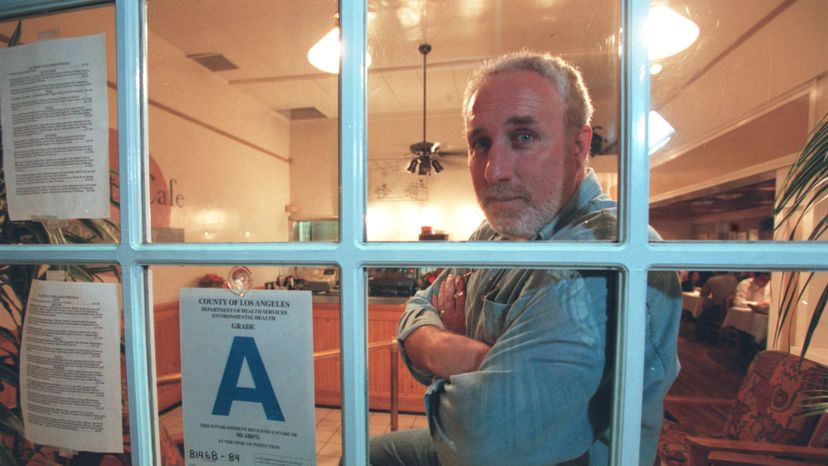 Restaurant inspection reports are public record, but the forms filled out by inspectors are meant to show if a restaurant is in compliance with specific state and local regulations, not to communicate straightforward information to consumers. That's why it's important to understand the different types of violations and which ones are serious enough to shut a restaurant down.
Most health departments divide inspection violations into two or three categories based on the likelihood that the violation will lead to a foodborne illness. The FDA has identified five risk factors that increase the odds of a restaurant making its customers sick: improper holding temperatures, inadequate cooking, contaminated equipment, unsafe sources and poor personal hygiene. Violations that involve one or more of those five risk factors are generally considered serious and must be fixed immediately.
In Florida, for example, there are three types of violations: High Priority, Intermediate and Basic. When you look up an inspection report on the Florida Department of Business & Professional Regulation website, violations are labeled with their corresponding risk level. Basic violations might include anything from grease accumulated on an exhaust hood to jugs of cooking oil being stored on the floor. Examples of high-priority violations could be raw chicken stored on a refrigerator shelf above an uncovered bin of lettuce, or leftover prepared food being stored at temperatures above 40 degrees Fahrenheit.
In the city of Denver, they issue Type 1 and Type 2 violations, also known as critical and noncritical violations. (You can look up a restaurant's inspection history at the city's Food Safety Inspection website.) Noncritical Type 2 violations usually involve a warning from the inspector with the promise that it will be fixed by the next routine visit. Type 1 violations are a different story.
"With critical violations, we want to fix them right there on site," says Alison Peterson, a food safety supervisor in the Denver Department of Environmental Health. That might mean adjusting cooking times so that chicken breasts are fully cooked, or turning down the temperature in a cold storage unit.
If the critical violation requires some kind of maintenance, like fixing a malfunctioning freezer or installing a dedicated handwashing sink in the kitchen, the inspector will return for a follow-up inspection within a couple of days. If a restaurant fails to fix a critical violation, it can be fined.
There are a handful of super-serious health code violations that could provoke a health inspector to temporarily shut down a restaurant until the problem is fixed. Examples include a lack of hot water on the premises, a pest infestation (cockroaches or — shudder — rats) or a major foodborne illness outbreak [source: Peterson].