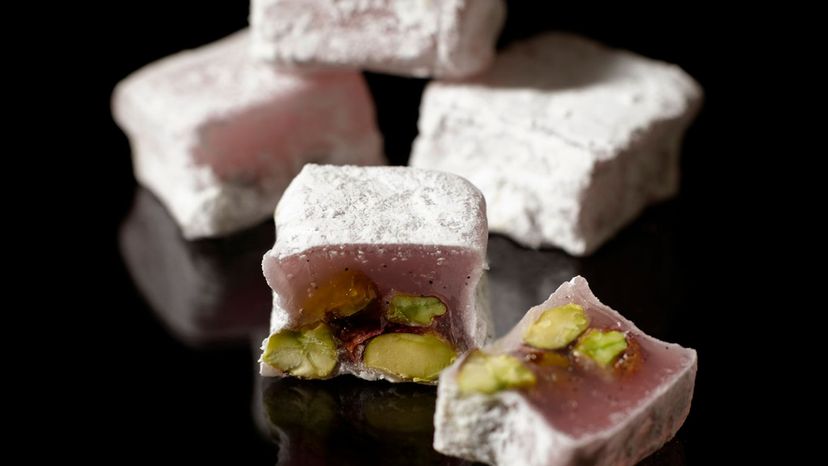 If you've ever read "The Lion, The Witch and The Wardrobe" (or watched any of its television or film incarnations) you probably marveled when the character Edmund Pevensie basically sold his soul to the witch for a taste of his very favorite treat, Turkish delight. That must be some seriously delicious dessert, right?
If you're not a fan of jelly candies like Swedish fish or gummy bears, you likely won't enjoy Turkish delight. "If you have no reference point it would be easiest to compare it to a gumdrop," explains chef Stephen Durfee, professor of baking and pastry arts at The Culinary Institute of America. "It's not a dessert so much as a candy or confection," he adds.
As its name might indicate, Turkish delight is a super-popular, super-sweet confection from the country of Turkey. There, it's more commonly known as lokum, and the first incarnation dates back to around the late 1700s. The sweet, which is often given as a hospitality gift, was likely invented by a confectioner named Bekir Effendi. His creation was so beloved by the sultan at the time that he was appointed chief confectioner. In Turkey, the sweet is often served with coffee or tea.
Turkish delight, like many gummy candies, starts off by boiling sugar and water to make a sugar syrup. Then, it is thickened using cornstarch, which sets it apart from many chewy candies. "It has a set gel type of texture, which is very different from anything set with gelatin or agar-agar [a jelly-like substance]," says Rory Macdonald, pastry chef at the Institute of Culinary Education, in an email. "It is very smooth and pleasant to eat and is typically available in many different flavors. It is sometimes covered with chocolate."
The sticking point for even adventurous Western eaters is that the flavors are not what they're used to. Instead of fruit or chocolate flavoring, floral notes are used instead in the confection, such as rosewater, orange blossom or even mastic, which is tree resin. The latter, "almost reminds you of turpentine; it sounds horrible, but it's actually not," says Durfee, adding that it's very cleansing and thus good for digestion.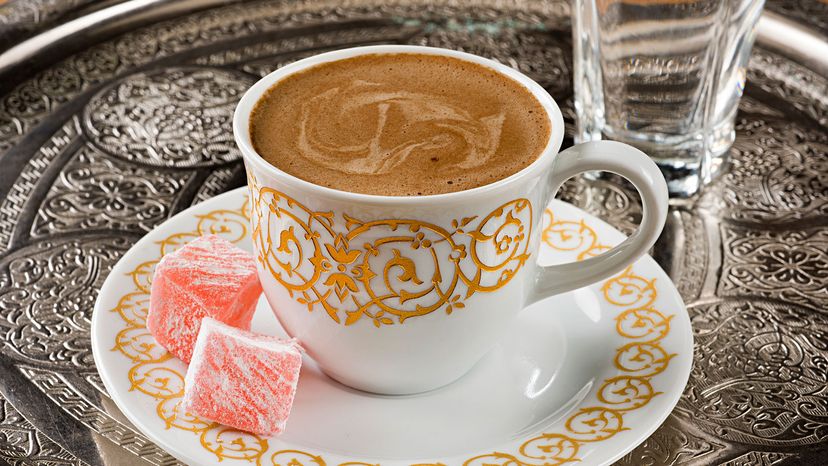 Turkish delight is certainly not a healthy option, though. A small 1.4 ounce (40 gram) serving of the treat packs 32 grams of sugar and zero nutritional value. "It's pretty much all sugar, plus the flavorings and additions," says Macdonald. Additions often include nuts such as pistachios or almonds. Turkish delight is typically dusted with powdered sugar to keep the cubes from sticking together.