Tapas aren't just appetizers -- they're a way of life in Spain. After work and before dinner, Spaniards hit the tapas bars to mix, mingle, drink and enjoy small plates of bite-size delicacies. Tapas can be hot or cold and simple or complicated; they run the gamut from olives and nuts to spicy baked dishes and seafood stews. The common thread? Everything is small, delicious and meant to be shared. And good conversation and bebidas are always part of the deal.
All of this makes a tapas get-together the perfect informal alternative to a dinner party. Whipping up a selection of tapas is much less stressful than preparing a large meal and can make the gathering more spontaneous and fun. And such a wide range of food possibilities suggests a similar variety of cocktails, so have several types of Spanish wines, sherry and sangria on hand.
Tapas have come to mean almost any type of appetizer or finger food, but aim for authenticity in what you serve. Try your hand at a few more elaborate dishes and then go the simple yet still satisfying route for the rest -- think sliced serrano ham, slivers of manchego cheese, bowls of manzanilla olives and loaves of crusty bread. Ready to get in la cocina? Here are five Spanish tapas recipes that will have your guests' taste buds on a trip to Barcelona.
The name of this dish means fierce or angry potatoes, but don't be scared of this Spanish restaurant staple, which involves roasted or fried potato chunks in a spicy tomato sauce. You can easily make the sauce hot or mild, and when it's party time, heat-loving guests can dip their patatas into more of the tomato sauce. Those with milder palates might appreciate the potatoes with a cooler mayonnaise-based sauce that sometimes accompanies the dish.
It might be hard to find, but smoked paprika (as opposed to the more common sweet version) is a must for any Spanish tapas chef. It adds depth to a batch of patatas bravas, and it's a perfect match with shellfish. If you want to be really authentic, use octopus, but we have a feeling you'll have more takers if you make this recipe with shrimp. Sauté with olive oil, garlic, a healthy heaping of smoked paprika, and serve with crusty bread.
Spinach and chickpeas -- espinacas y garbanzos if you want to sound fancy -- involves the titular ingredients and fried, torn up bread (we know it sounds a bit weird but go with it). Garlic, red wine vinegar and cumin also play pivotal roles here, as does the same smoked paprika from the previously mentioned shrimp dish. Serve the spinach and chickpeas with toast.
Tortilla Española -- sometimes referred to as a Spanish omelet -- is another classic tapas dish. This mixture of thinly sliced potatoes (and sometimes onions) and eggs is partially cooked in a cast-iron skillet and then baked until it's puffed and fluffy. All you'll need for seasoning is salt and pepper. Sliced into wedges, it's the perfect finger food.
Look no farther than garlic mushrooms if you want an easy addition to your tapas spread. They involve just four ingredients, and the prep work is little more than chopping a few cloves of garlic. Sauté the garlic in olive oil, toss in a few pounds of whole white mushrooms, add a splash of Spanish sherry and serve immediately.
Delicioso!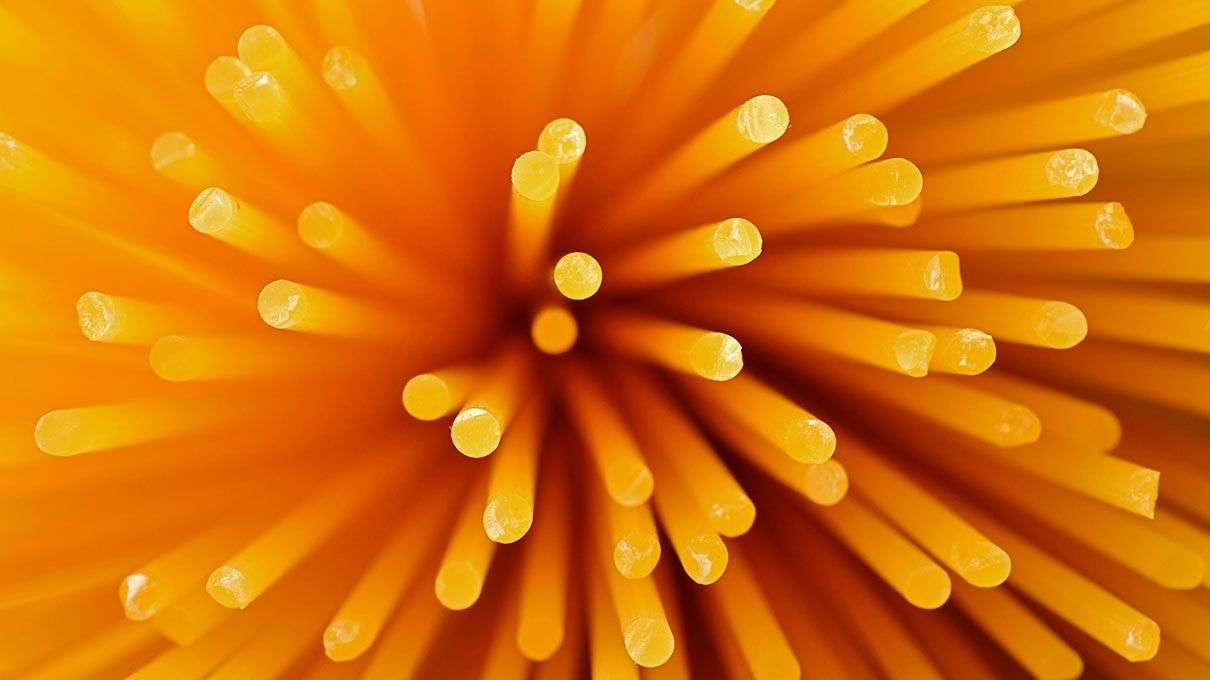 Up Next
Pasta may not be as bad for you as people have thought. HowStuffWorks Now explores the health benefits of this Italian staple.
---
Related Articles
Sources
Epicurious. "Smoked Paprika Shrimp Tapas." April 7, 2005. (Nov. 28, 2011) http://www.epicurious.com/recipes/member/views/SMOKED-PAPRIKA-SHRIMP-TAPAS-1201265

Food Network. "Garlic Mushrooms Tapas-Style." (Nov. 28, 2011) http://www.foodnetwork.com/recipes/garlic-mushrooms-tapas-style-recipe/index.html

Food Network. "Tapas Party." (Dec. 1, 2011) http://www.foodnetwork.com/regional-international/tapas-party/index.html

Food & Wine. "Tortilla Espanola." (Nov. 28, 2011) http://www.foodandwine.com/recipes/mario-batali-tortilla-espanola

Rombauer, Irma S., Marion Rombauer Becker and Ethan Becker. "The All New Joy of Cooking." Scribner. 1997.

Simply Recipes. "Spanish Roasted Potatoes with Tomato Sauce." Sept. 26, 2011. (Nov. 28, 2011) http://simplyrecipes.com/recipes/spanish_roasted_potatoes_with_tomato_sauce/

Smitten Kitchen. "Spinach and Chickpeas." March 17, 2010. (Nov. 28, 2011) http://smittenkitchen.com/2010/03/spinach-and-chickpeas/