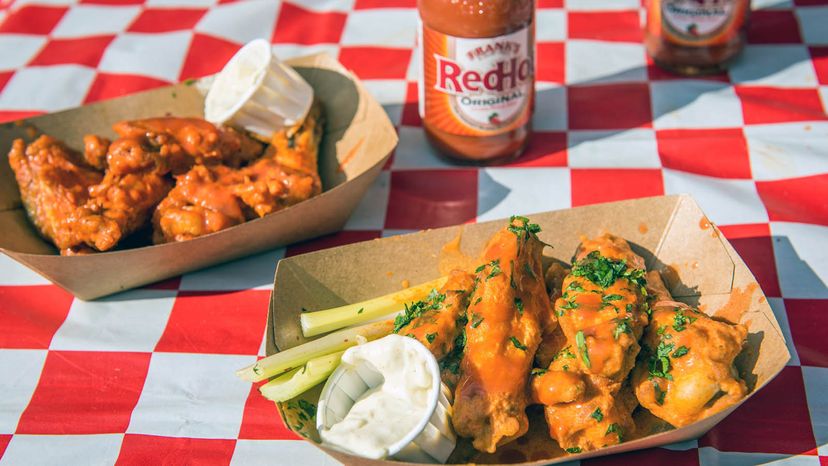 Surely you remember this hot sauce's hilarious marketing campaign from a decade or so ago. You know the one with the little old lady bragging that she "puts that $#!t on everything?"
Well that little old lady was talking about Frank's RedHot, which was first created in 1918, by Adam Estilette and Jacob Frank. The two blended up a simple mixture of garlic powder, distilled vinegar, aged cayenne pepper and salt to make a hot sauce they hoped would rival Tabasco as the go-to condiment for bland meals.
Frank was the founder of the Frank Tea & Spice Company. He partnered with Estilette, who was a pepper farmer, in New Iberia, Louisiana, to create the sauce. No one knows exactly why Frank became the namesake and Estilette was relegated to a footnote in hot sauce food history, especially considering the first bottle of Frank's RedHot came from Estilette's pickling plant in 1920.