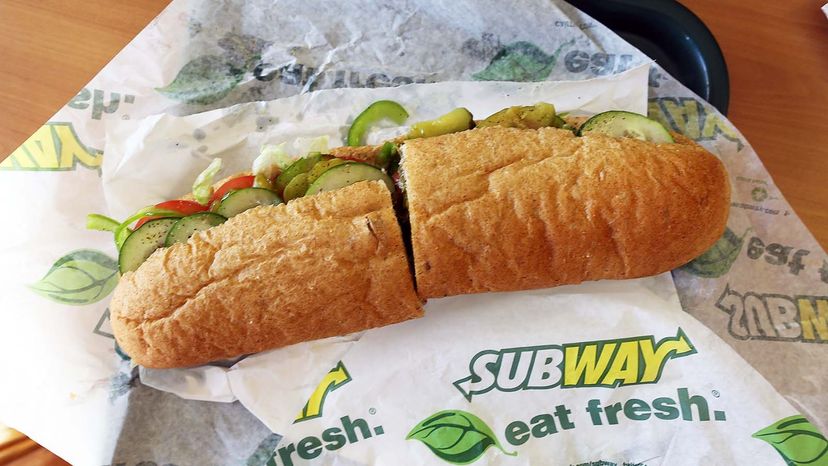 Subway. Eat Fresh! This popular sandwich franchise has had one heck of a decade. From product placement skewing a bit too on-the-nose to a most unpleasant spokesperson who ended up in prison for some crimes that shall go unnamed here.
Now, the fast-food sandwich giant is under the scrutinizing eyes of the Irish Supreme Court, which just decided the chain's bread isn't, well, actually bread.
But if Subway's bread isn't legally bread, then what exactly is it?
"The bread supplied by Subway in its heated sandwiches has a sugar content of 10 percent of the weight of the flour included in the dough," Justice Donal O'Donnell said in the judgment. The ruling came as a response to a tax dispute by an Irish Subway franchisee, Bookfinders Ltd. The franchise applied for a tax refund on the grounds the 12-inch hoagies were a "staple food" and that it shouldn't pay value-added tax (VAT) on the rolls it uses in heated sandwiches.
Under Ireland's VAT Act of 1972, ingredients like sugar and fat cannot "exceed 2 percent of the weight of flour in the dough." So, how does Subway's bread compare? Five judges in the Irish court system found the white and wholegrain rolls include 10 percent sugar, disqualifying them from both tax breaks and bread-bragging rights. From the Supreme Court ruling:
In this case, there is no dispute that the bread supplied by Subway in its heated sandwiches has a sugar content of 10% of the weight of the flour included in the dough, and thus exceeds the 2% specified in subpara.
"Subway's bread is, of course, bread," a Subway representative told the BBC. "We have been baking fresh bread in our stores for more than three decades and our guests return each day for sandwiches made on bread that smells as good as it tastes."
Regardless of what the bigwigs at Subway say about the bread's taste-to-smell ratio, there's no beating the Irish — especially when it comes to defining baked goods, apparently. So, where does that leave Subway and its luxurious sugary loaves?
They'll now be considered "confectionary or fancy baked goods" — in the eyes of the Irish judicial, at least.
Is there a lesson to be learned from all of this? Bookfinders' fancy baked goods will now be taxed at 13.5 percent, giving the franchisee a stark reminder that you can't fight the tax system — and win anyway.
This isn't the first legal fight waged against a fast food chain. The U.S. Food and Drug Administration (FDA) also declared that Dairy Queen doesn't serve ice cream, despite its 75-year history of doing just that. What's next? An investigation into Lucky Charms' flagrant lies surrounding the existence of cereal-sized Leprechauns, hearts, stars and horseshoes?