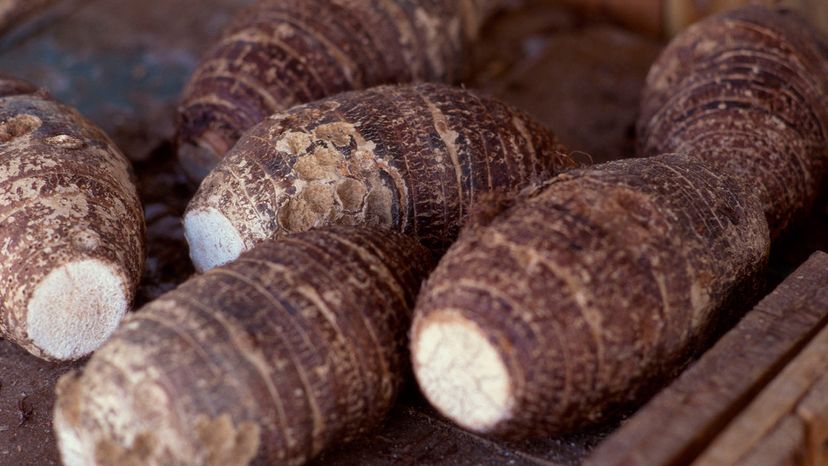 If you've ever visited a bubble milk tea shop, there's a good chance that you've sampled taro (Colocasia esculenta), a popular flavor among boba fans.
But this sweet root vegetable has a long history outside the world of trendy beverages. Most people know it by its Polynesian name "taro," but depending on the region you live in, you might also refer to it as "dasheen," cocoyam," "eddo" or "kalo."
"Taro is a nutrient-dense starchy vegetable that is versatile in the kitchen," says Cordialis Msora-Kasago, media spokesperson for the Academy of Nutrition and Dietetics and founder of The African Pot Nutrition, in an email interview.
The taro plant has large bushy leaves, but when most people refer to taro, they're talking about the starchy root tuber of the plant. Taro typically appears rough, hairy and brown on the outside, but retains a pale or lavender color on the inside. It often takes on a vibrant violet or blue hue when cooked, making for some visually stunning meals.
Taro has a mildly sweet, even nutty taste when cooked. But it's dangerous to consume raw taro. Raw taro contains a compound known as calcium oxalate, which can cause throat swelling and even kidney stones.