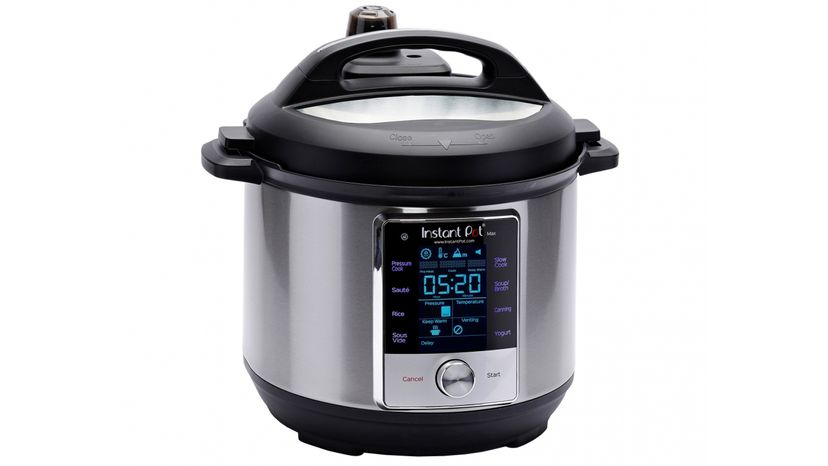 So you've got your eye on a new Instant Pot. Maybe you nabbed a sweet deal on Black Friday. Or maybe you're hoping Santa will put one under your tree this year. Whatever it is, you're caving into the pressure (get it?) to get one, after all your friends have raved about theirs.
But what is it that makes the Instant Pot so great? Well, first, Instant Pot is a brand name for a small kitchen appliance that takes a new approach to pressure cooking, which, in a nutshell, is a sealed pot that uses steam and high pressure to help food cook faster.
The creators of the Instant Pot wanted to take that technology to the next level by offering a machine with more speed, convenience and multiple functions. And it seems they succeeded because the Instant Pot has become extremely popular since it debuted in 2009: There's even an official Facebook group, the Instant Pot Community, with 1.5 million members globally as of this writing.
Two Instant Pot cookbooks ranked among the top 10 bestselling cookbooks of 2017 ("The Instant Pot Electric Pressure Cooker Cookbook" by Laurel Randolph, and "Instant Pot Miracle" by the editors at Houghton Mifflin Harcourt).