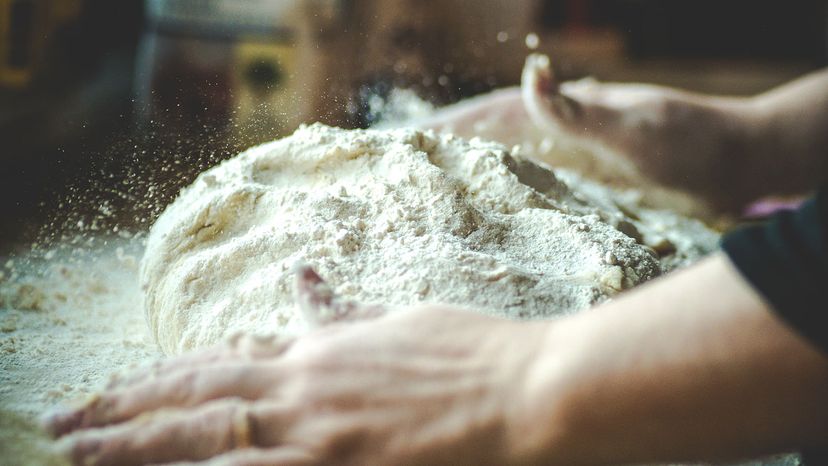 With the U.S. on a quarantine-fueled bread baking spree, flour is having a real moment. Like all seemingly simple ingredients, there comes a level of difficulty in mastering the method and figuring out the differences in the many different types of flour out there.
Who knew so many even existed? To get to the bottom of this powdery mystery, we enlisted the help of baker and author of "Breaking Bread: A Baker's Journey Home in 75 Recipes," Martin Philip, to explain to all the amateur bakers the skinny on what makes all-purpose flour and self-rising flour different.
Let's start with the basics. Flour is a powder that's made from grains, roots, beans, nuts or seeds. All-purpose flour wheat is the most common type of flour and is typically used in making things like bread and rolls.
"All-purpose flour is a medium-protein flour that can be used for everything from cookies to cakes to pan bread and even crusty baguettes," says Martin. "At my house (and in the bakery, too) it's the white flour we use the most." Martin stresses the importance of accurate measuring and using high-quality flour like King Arthur Flour to ensure an even bake.
The biggest difference between the two is self-rising flour is a lower-protein flour that already includes a portioned addition of baking powder and salt in the bag. Martin says that self-rising flour is particularly great for breakfast foods like biscuits and pancakes, and a "million other things which prefer a less 'toothy crumb.'"
Invented by a baker named Henry Jones in 1845, self-rising flour's claim to fame was its role in the Crimean War feeding hungry soldiers. Not only did self-rising flour succeed on land, but it also was a hit at sea. Though it took a lot of convincing of the British navy, Jones got sailors to switch from eating hardtack to fresh, fluffy bread made with self-rising flour.