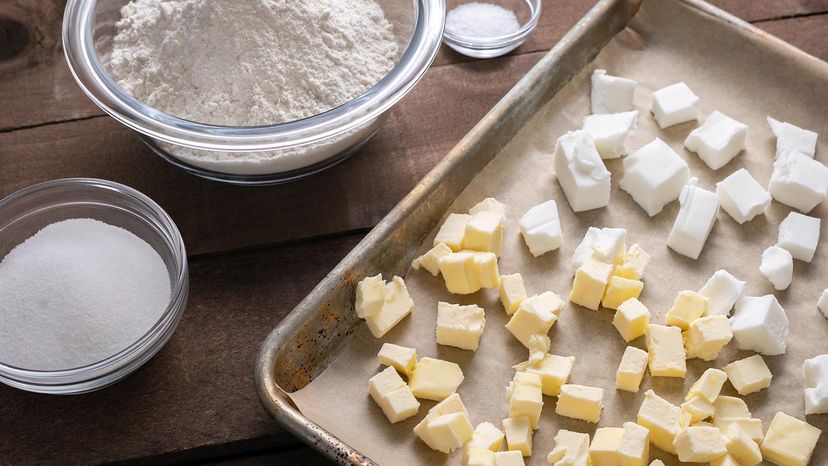 Your favorite pie crust recipe might call for butter or shortening, but are they really one in the same? Meaning, can you use butter when you're baking biscuits, cookies, pies and other recipes that call for shortening and vice versa?
Technically, yes. You can use them as a one-to-one swap, according to butter brand Land O'Lakes. But should you? Probably not — if you can avoid it. Swapping one for the other could lead to different flavors, textures or appearances — something you may be able to deal with, but it's best to thoroughly understand each fat first.
Butter adds important fat and flavor to recipes it's used in; it contains 80 percent butterfat and about 20 percent water. Shortening, on the other hand, is all fat, no flavor. It's typically made with vegetable oils and used for its ability to help baked goods retain shape while staying soft.
So what really is the difference between butter and shortening? We talked to North Carolina cooking teacher, professional food writer and seasoned recipe developer Sheri Castle to explain the ins and outs of butter and shortening.