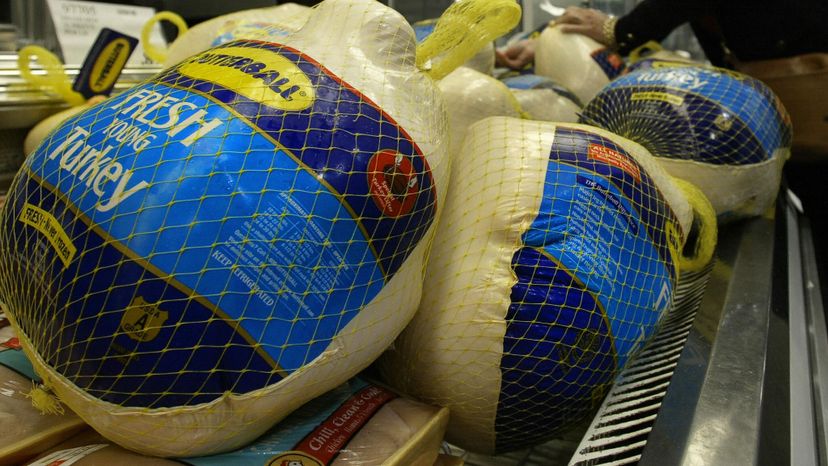 Every Thanksgiving, thousands of Americans attempt to cook their first turkey. These same people quickly realize it takes a heck of a lot more work to thaw that frozen turkey than they probably planned.
It's not as simple as just letting the bird sit on the counter for a while. If you thaw a frozen turkey incorrectly, bacteria will grow. That's because bacteria grow rapidly in temperatures ranging between 40 degrees and 140 degrees Fahrenheit (4.4 degrees and 60 degrees Celsius). This temperature range is known as the danger zone. If you're thawing your turkey on the kitchen counter, the outside of the bird will reach those temperatures fast, but the inside will still be frozen solid.
Instead, the optimal temperature for thawing a turkey is around 39 degrees Fahrenheit (3.8 degrees Celsius). Assuming you don't want to give your guests food poisoning, there are two safe ways to thaw a turkey: in the refrigerator or in cold water.