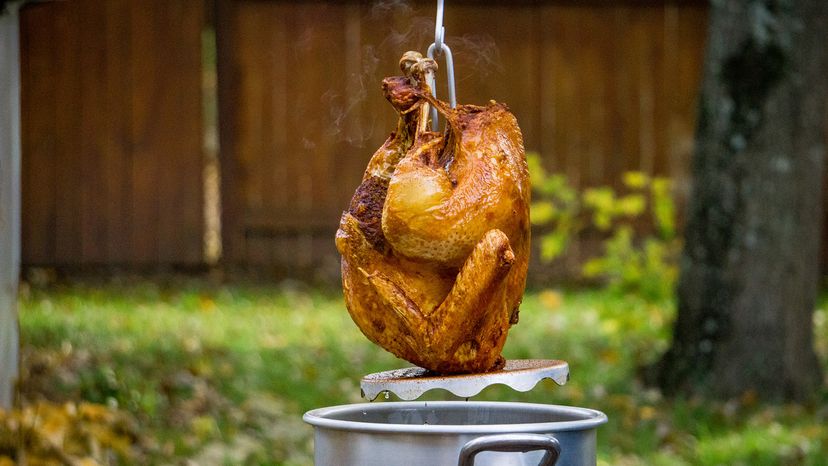 Properly deep frying a turkey will make you the indisputable hero of your next holiday dinner. When done right, a deep-fried turkey is a very juicy, welcome alternative to a roasted turkey, which can be easily overcooked. However, deep frying involves cooking with a large amount of very hot oil; that's why it must be executed with precision. You need to plan your turkey fry several days in advance for both safety — and flavor — reasons.
Before you even start thinking about frying, get all the equipment you could possibly need together, including a fire extinguisher safe for use on oil fires (you never know!), several aluminum roasting pans, kitchen towels, tongs, and both a meat and oil thermometer. Make sure you have a hook to lower and lift the turkey into the oil.
And be sure you have a safe spot for frying — a flat, fireproof surface (not your wooden deck, please). Also plan to have someone stay with the turkey the entire time it's in the fryer. And, decide how you will discard the used oil ahead of time.