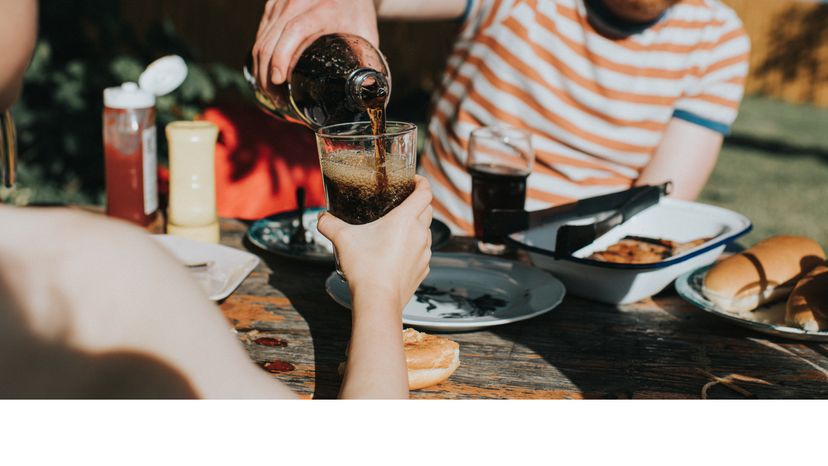 Americans drink 13 billion gallons of soft drinks every year. But until the latter half of the 1800s, selection was limited. The usual suspects for soda flavors were cola, orange, grape, root beer, strawberry, and lemon-lime.
Oh, how times have changed! Some of the beverages listed below are still being produced, while others are now only available in the big soda fountain in the sky.
1. DraCola
This was a cola product made for "Halloween fans of all ages" by Transylvania Imports. Yes, you can still find it and, no, it isn't blood-flavored. DraCola is an ordinary cola-flavored beverage.
2. Aphrodite
Cherry red with a fruit punch flavor, this discontinued soda featured a different quote from a famous screen siren (such as Mae West) on every bottle. In addition, Aphrodite's suggestive slogan was "Get Some Tonight." This soda came onto the scene in 2002 and only lasted a few years.
3. OK Soda
This soda had a forgettable taste but a legendary marketing campaign. Aimed at the too-cool-for-everything Generation X in the early 1990s, OK Soda purposely employed minimalist art and negative advertising to sell the drink. The Gen Xers didn't buy into the hype or the soda -- which was a pretty run-of-the-mill, cola-flavored beverage -- and OK was soon a thing of the past.
 4. Celo Polka Cola
Created by the Sauk City, Wisconsin, Celo Bottling Company, Celo Polka Cola was presented to the world in 1991 to promote polka music and dancing. The jury's still out as to whether or not that worked, but you can order this cola-flavored beverage online and decide for yourself.
5. Whooppee Soda
"The Bottled Joy," a ginger ale-flavored soda, featured the innovative "Tilt-Top Cap." The best thing about this early-20th-century soda was a contest offered by the company. Up to $500 in prizes were awarded to the 24 best letters in which consumers described their "saddest, most injurious or embarrassing experience in taking off the . . . bottle crown cap."
6. Dr. Enuf
Since 1949, the Tri-City Beverage Corporation has been bottling this "vitamin-enriched lemon-lime soft drink" invented by Charles Gordon. Back in the day, Dr. Enuf was said to relieve people's "untold misery" from aches and pains, stomach disturbances, and general malaise. Dr. Enuf is still available from the manufacturer but doesn't appear on most supermarket shelves.
Our list of obscure brands of soda pop continues on the next page with Leninade.