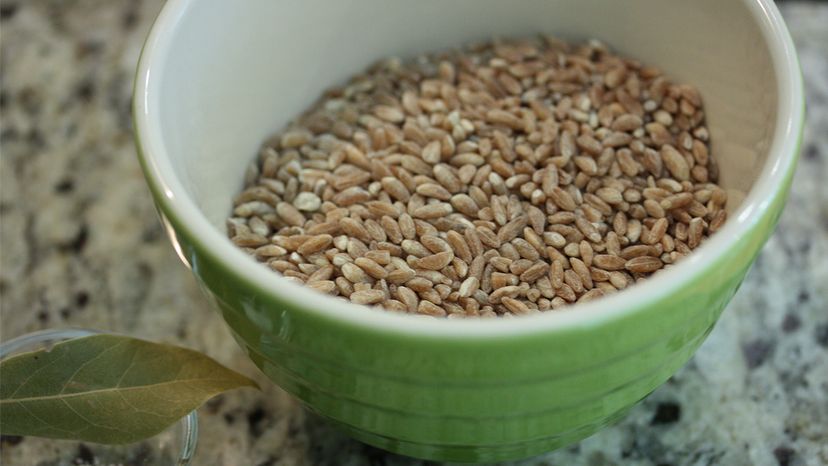 Every few years, we as a culture collectively go through a new culinary phase that permeates kitchens, restaurants and pop culture alike. It happened with kale, it happened with pomegranates and it's happening with cauliflower.
Rarely, do we go nuts over foods that have sprung up out of nowhere, but rather we gravitate toward the fruits, vegetables and ancient grains (i.e., grains and pseudocereals that have remained mostly unchanged for thousands of years). Kale's a bore, pomegranates are infuriating and cauliflower smells like farts. So, let's give it up for the MVP of the grain world, a food that actually needs a lengthy introduction: farro.
Hailing from the Fertile Crescent region of the Middle East, farro is a small, oblong, versatile grain that looks like, and has a similar consistency to, rice.
It tastes — as one writer describes it — like "cashew notes and undertones of cinnamon" and is a perfect go-to grain for "dishes ranging from salads to breakfast cereals." Eat it as a breakfast bowl, throw it in a delicious Tuscan soup, or crunch on it raw like a weirdo mouth-breather. Actually, don't do that.
Much like kale, Brussels sprouts and cabbage, farro has remained largely unchanged over the last millennia due to selective breeding. One of the best examples of how much selective breeding can change a crop is corn. Don't believe us? Google "what did corn look like 9,000 years ago?"