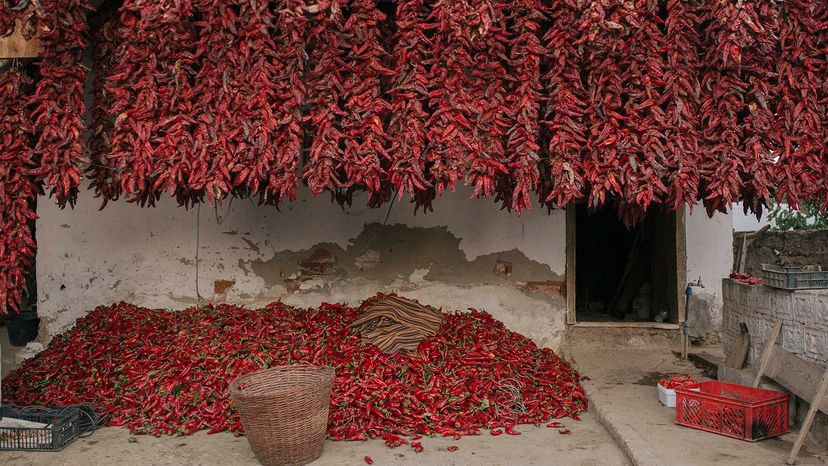 For many people, their only experience with paprika is a half-hearted sprinkle of reddish powder on top of deviled eggs or potato salad. More adventurous cooks might have heard of using the spice in chicken paprikash or goulash — both classic Hungarian dishes. But have you ever wondered what paprika is and where it comes from? We checked in with Nancy Waldeck, a healthy-cooking chef, cookbook author and food educator. Waldeck also travels extensively, leading wine and culinary trips for small groups of guests. She loves using local spices in her recipes and is knowledgeable about their origins, uses and benefits.
Paprika (the Hungarian word for "pepper") comes from the Capsicum annuum variety of red peppers, specifically, the longum family. They are long and bright red, and the flavors range from sweet to hot. The peppers are harvested, dried and ground into a fine powder — paprika. In making smoked paprika, the peppers are dried over a fire, giving them a delicious smoky flavor.
Using paprika in cooking is prevalent throughout Central Europe, Spain and Portugal, but it's wildly popular in Hungary, where it's known as the "national spice."