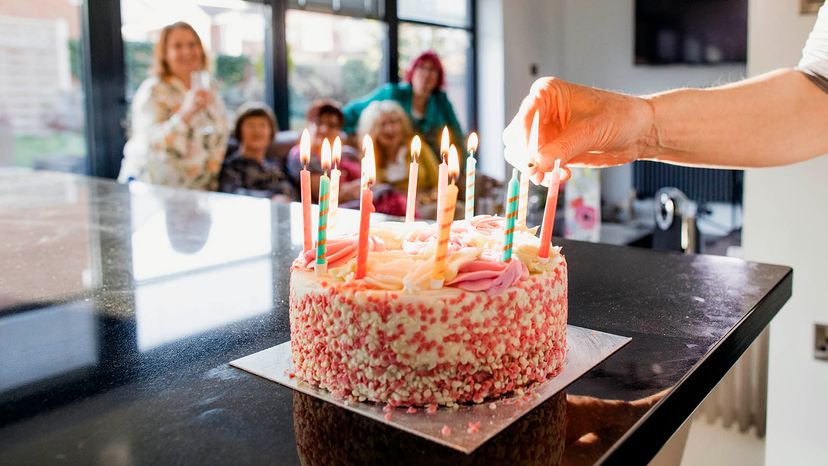 It's a nice thing when an appliance or ingredient's main purpose is right there in the title of what you're buying. The waffle iron, the eggbeater, muffin mix and cake flour. With names like that it's hard to screw up.
Now that the world is on a mission to bake as much in the kitchen as humanly possible, ingredients like all-purpose flour and cake flour are in the spotlight. For the amateur bakers out there who can't discern flour from baking soda or sugar from salt, here's an easy explainer that tells you everything you need to know about the difference between cake flour and all-purpose flour.
"Cake flour has even less protein content than all-purpose, self-rising or pastry flour," says baker and author of "Breaking Bread: A Baker's Journey Home in 75 Recipes," Martin Philip. "Valued for its tenderness, cake flour makes great cakes!" Because of the low protein and high starch content, cake flour is essentially what makes cakes so light and airy.
So, how does it get this way? Cake flour is milled from soft wheat, which has the lowest amount of protein. Your typical batch of cake flour contains around 5 to 8 percent of protein, compared to all-purpose flour, which has around 10 to 13 percent. Along with its low protein, cake flour also contains very little gluten; that's good because that means it produces minimal binding, allowing the cake to crumble with ease.
Cake flour also is chlorinated — which has nothing to do with pool water. Instead it's a bleaching process that allows the starch to absorb more liquid and sugar, resulting in a moister cake.
So what if you don't have or can't find cake flour? Is the birthday cake you planned on baking your bestie doomed? Not really. You can make a similar version that works pretty well. Joy the Baker has a pretty failsafe recipe we've adapted slightly:
Measure out 1 cup of all-purpose flour.

Remove 2 tablespoons of flour and return it to the bag or your flour canister.

Add 2 tablespoons of cornstarch to the remaining flour.

Sift the combination of flour and cornstarch at least five times. This will help thoroughly combine the mixture and lighten and aerate the flour.

Repeat as necessary for every 1 cup of cake flour required in your recipe.

Use the flour mixture as directed in your recipe.
HowStuffWorks earns a small affiliate commission when you purchase through links on our site.