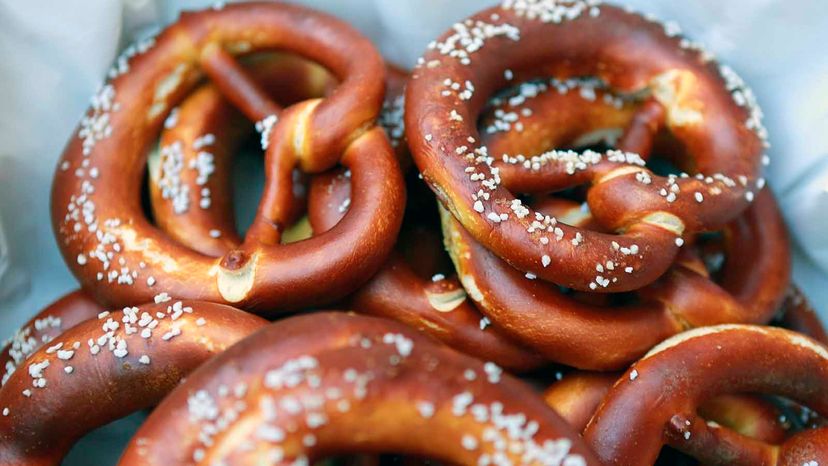 The world can thank a frustrated teacher with leftover bread dough for the invention of the soft pretzel. In 610 C.E., while baking bread, an Italian monk decided to create a treat to motivate his distracted catechism students. He rolled out ropes of dough, twisted them to resemble hands crossed on the chest in prayer, and baked them. The monk christened his snacks "pretiola," Latin for "little reward." Parents who tasted their children's classroom treats referred to them as "brachiola," or "little arms."
From there the baked treats spread to Germany, where they were made with flour, malt, salt, baker's yeast, water and fat making them soft and chewy. Many of these Germans immigrated to Pennsylvania's Susquehanna Valley, where they became known as the Pennsylvania Dutch, bringing their pretzels with them.
While the origins of the pretzel may be debated, our love for them certainly is not. These crunchy snack treats are beloved the world over. Here are 10 twisted facts about your favorite pretzels.