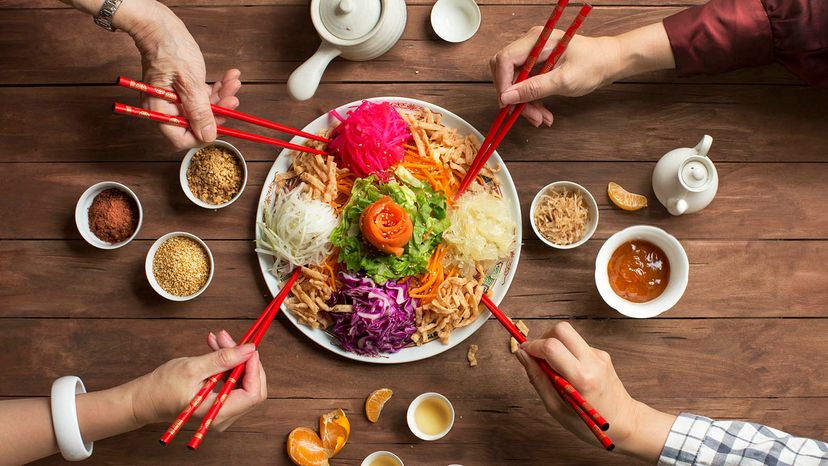 As the second new moon after the winter solstice approaches, between late January to mid-February, millions of people of Asian heritage around the world prepare for a long holiday celebration to ring in the holiday known as Lunar New Year, Spring Festival or Chinese New Year.
Similar to how the world celebrates New Year's Eve, fireworks will erupt in the night sky and friends and families will gather together. But unlike traditions of December 31, the Chinese start the celebration with dragons dancing throughout the streets, money exchanged in red envelopes, called a "hongbao," and, oh yes, food!
While Western folks often welcome the New Year's holiday with tequila shots and finger foods, people of Asian heritage celebrate with large dinners at home or at a restaurant. The Lunar New Year is filled with symbols, traditions and superstitions designed to influence the future, and the foods associated with the festival are no different.
Here are 10 Chinese New Year foods that will be on everyone's table during the holiday celebration. Because, is it really a celebration if there's no food involved?