In some areas of the country, you can't have a barbecue if cornbread isn't on the menu. We're not joking -- it's such an integral part of the meal and experience that if you don't include it, many people will consider your barbecue a mere cookout. That's how passionate people can be about this dish. While standard cornbread is perfectly fine, this recipe uses maple syrup instead of sugar for a sweetener. Don't worry; no one's going to complain or attempt to downgrade your event. Instead, they'll ask for seconds.
Related Articles
Sources
Cooks Illustrated. "Great Grilled Vegetables." May & June 2001. (Dec. 18, 2011) http://www.cooksillustrated.com/images/document/howto/MJ01_ISGrillvegetables.pdf

Country Living. "Cast Iron Skillet Cooking." (Dec. 18, 2011) http://www.countryliving.com/cooking/about-food/skillet-recipes-0310

Covington, Linnea. "BBQ Style Smackdown: Which Region's 'Cue Is the Best?" Zagat. July 27, 2011. (Dec. 18, 2011) http://www.zagat.com/buzz/bbq-style-smackdown-which-regions-cue-is-the-best

Epicurious.. "Hushpuppy; hush puppy." 2011 (Dec. 14, 2011)http://www.epicurious.com/tools/fooddictionary/entry/?id=3001

Hernandez, Daniela. "Sweet potatoes vs. white potatoes: Are both bad for the waistline?" Los Angeles Times. July 1, 2011. (Dec. 14, 2011) http://articles.latimes.com/2011/jul/01/news/la-heb-sweet-potatoes-weight-gain-201100701

Nims, Cynthia. "Melty mac and cheese grows up, goes gourmet." MSNBC. Oct. 24, 2006. (Dec. 18, 2011)http://today.msnbc.msn.com/id/15292665/ns/today-entertainment/t/melty-mac-cheese-grows-goes-gourmet/#.Tu5ErJhhdD4

Science Daily. "Pure Maple Syrup Contains Medicinally Beneficial Compounds, Pharmacy Researcher Finds." March 21, 2010. (Dec. 17, 2011)http://www.sciencedaily.com/releases/2010/03/100321182924.htm

Southern Living "Kabobs--No Meat Required." (Dec. 14, 2011) http://www.southernliving.com/food/holidays-occasions/grill-your-way-00400000005553/

Southern Living. "Taste of the South: Hush Puppies." (Dec. 18, 2011)http://www.southernliving.com/food/kitchen-assistant/hush-puppies-recipe-00417000072449/

World's Healthiest Foods. "Garbanzo beans (chickpeas)." (Dec. 18, 2011)http://whfoods.org/genpage.php?dbid=58&tname=foodspice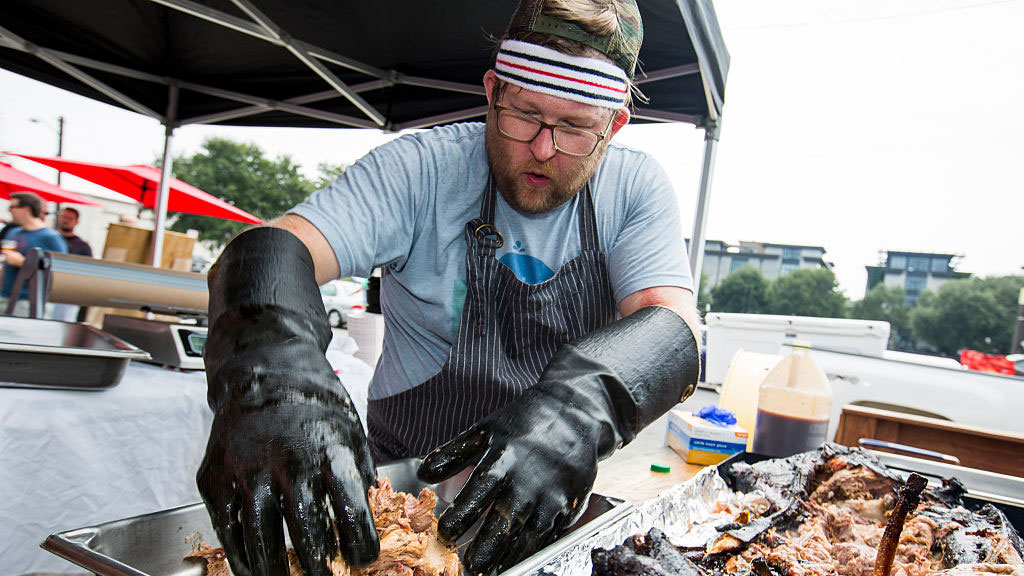 Up Next
Come with HowStuffWorks on a mouthwatering-journey through the history, politics and techniques of barbecue.
---